Memorial Park – Coming soon
September 30 @ 9:00 am

-

October 31 @ 12:00 pm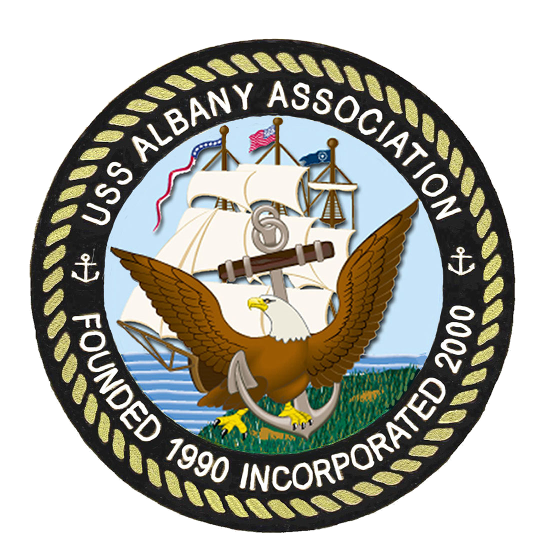 The USS Albany Heritage Exhibit
Currently the USS Albany Association Heritage Exhibit committee is working on the restoration of the                                USS Albany CA-123/CG-10  Bow section and preparing it for installation in a new memorial park.
The proposed new park will be located in the Rensselaer Riverfront Park, Broadway & 5th Ave. in
Rensselaer, New York 12144 and viewable by all visitors and citizens during park posted hours.
The Heritage Exhibit committee is accepting donations of Contractor Services or Financial assistance for this major project.
All supporters will be recognized in the USS Albany Association quarterly Newsletter and a letter of
appreciation for donations will be available to all supporters for tax purposes.
For additional information relative to providing services please contact us at:
ussalbany@ussalbany.org      or call 518-265-4072
"The USS Albany Association, Inc. is a 501(c) (19) non-profit organization, with its primary purpose of providing educational value on the rich history of all USS Albany's from 1846 to our present namesake, USS Albany SSN-753."

Donation Form Editable online Click Link below