Commanding Officer Roy L. Wilson
Visits the Heritage Exhibit
On 22 February 2017, while in the Albany, New York area for training, the Commanding Officer and 10 crewmembers of the USS Albany SSN-753 Fast-Attack Submarine took time out of their busy schedule to meet with the local members of the USS Albany Heritage Exhibit for a tour of the exhibit and dinner.
In attendance was Kathy Quandt and Wayne & Judy Van Amburgh. We welcomed them to their Heritage and moved to tour the exhibit which was well received. Beside the interest in the SSN 753 exhibit, they were extremely interested and liked the brass model. Of course, being submarine sailors, they were very interested in what the brass model was all about. They received a brief overview of the model history. We were extremely pleased that they had interest in all aspects of the exhibit.
At the close of the tour, the Commanding Officer presented the Heritage Exhibit with a certificate of appreciation for the support to the crew and a signed ships photo representing all five ships named Albany and the sailors that served aboard them.
They took a quick tour of the Visitors Center City of Albany history exhibits and they went to the Visitors Center store. We then proceeded to the Pump station for dinner.
We like to thank the Visitors Center staff, Kathy Quandt for opening the center after hours for this visit.
Commander Wilson and crewmembers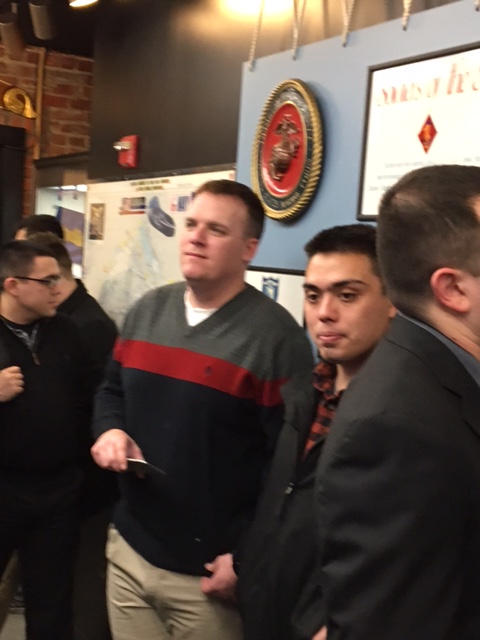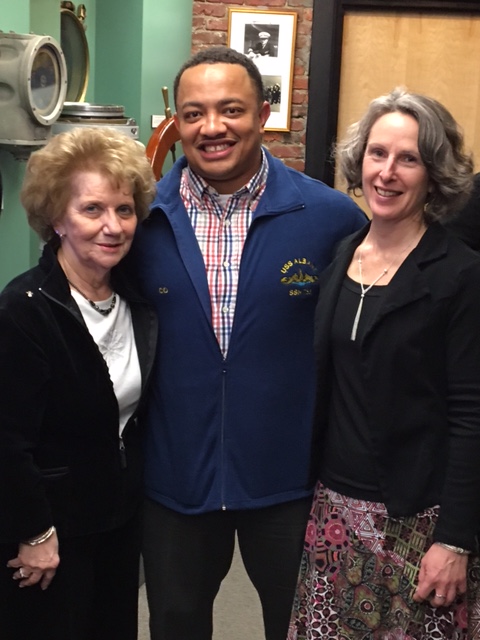 L-R: Judy Van Amburgh, CDR. Wilson, Kathy Quandt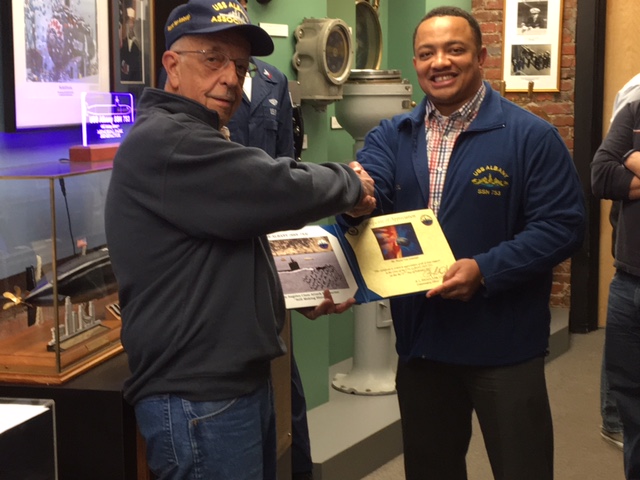 CO Presnetation to Heritage Exhibit Chariman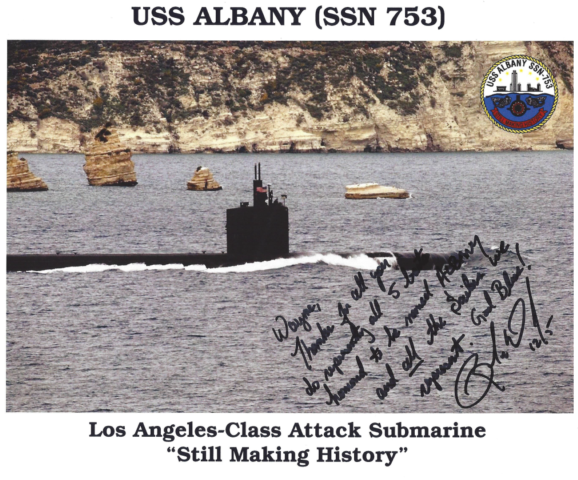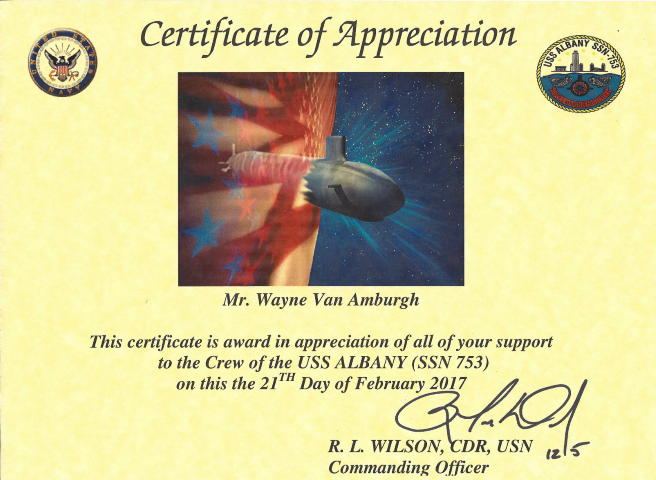 Visit to the Visitor Center Store
Dinner at the Albany Pump Station